Our product range
The elastomers you were looking for
FROM THE SIMPLEST TO THE MOST COMPLICATED GASKETS, WE CAN CREATE THE PRODUCT ACCORDING TO YOUR DESIGNS, EXACTLY AS YOU PICTURE THEM. BECAUSE WHO CHOOSES IGUM ALWAYS HAS THE CERTAINTY THAT THEY ARE WORKING WITH A RELIABLE AND EXPERIENCED PARTNER IN MAXIMUM TRANQUILLITY, SAVING ENERGY, MONEY AND RESOURCES.
AN INCREASINGLY INTERNATIONAL AND SIGNIFICANT PRESENCE, FOCUSED ON ATTENTION TO CUSTOMER NEEDS AND WITH A PARTICULAR ABILITY TO ADAPT TO DIFFERENT AND CONTINUOUSLY EVOLVING MARKETS, SPEAKING DIFFERENT LANGUAGES. ALREADY PRESENT FOR SOME TIME THROUGHOUT EUROPE, TODAY IGUM IS ACTIVE ALSO IN THE AMERICAN AND ASIAN MARKETS, WITH ITS PRODUCTS BEING USED IN VARIOUS HIGHLY TECHNOLOGICAL SECTORS. A KNOW HOW WHICH IS RENEWED DAILY, A WEALTH OF TECHNOLOGY AND INFORMATION THAT GROW IN STEP WITH OUR CIRCUMSTANCES. NOT LEAST, THE CONTINUED STRENGTHENING OF OUR COMMERCIAL NETWORK, WITH THE AIM OF BEING ABLE TO SATISFY EVERY REQUEST, NO MATTER WHERE IT COMES FROM.

Rubber Technical Components
Silicone Technical Components
Viton Technical Components
Gaskets for heat exchangers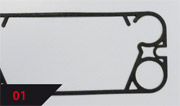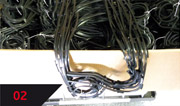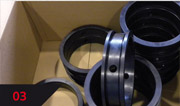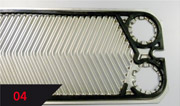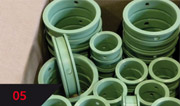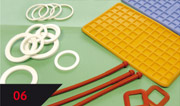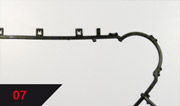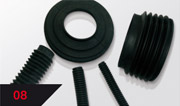 01. Rubber gasket
02. Rubber gaskets
03. Rubber valves
04. Plate heat exchanger and gasket
05. Viton Valves
06. Viton O-Rings
07. Rubber gasket
08. Bellows
... and much more!