Production
Technology and experience in attention to detail
A FLEET OF TECHNOLOGICALLY ADVANCED MACHINES ALLOWS US TO PRODUCE A WIDE RANGE OF ELASTOMERIC GASKETS FOR USE IN THE MOST VARIED SECTORS, WITH THE UTMOST ACCURACY.
EVERY IGUM ARTICLE, BE IT A SUCTION CUP OR A GASKET, A MEMBRANE OR A CUSTOMISED ARTICLE, IS CAREFULLY MONITORED AT EVERY STAGE OF ITS MANUFACTURE. FROM THE DESIGN TO THE CHOICE OF THE RAW MATERIALS, FROM PRODUCTION TO PRE-MARKETING CONTROLS.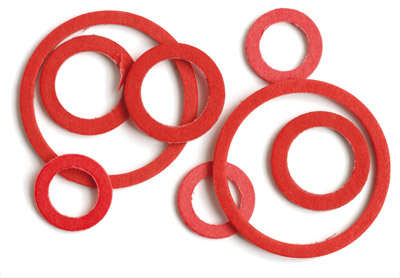 O-Rings
Heat exchanger mould
Production department
Laboratory
A high standard of quality
RESEARCH INVESTMENT AND THE CAREFUL SELECTION OF SUPPLIERS AND RAW MATERIALS GUARANTEE A CONSISTENTLY HIGH STANDARD. THE MOST IMPORTANT ASSURANCE OF QUALITY IS OFFERED BY THE INTERNAL AND EXTERNAL LABORATORY TESTS THAT ARE RECOGNIZED WORLDWIDE (DIN-DVGW-KTW-WRC/WRAS-FDA).